Replacing, repairing or installing new manufacturing or processing equipment can be challenging, especially when access is restricted. Specialty Welding, Inc. has the people, equipment and know-how to get the job done. We create value for our customers through ingenuity, diligent planning and skilled execution of the work.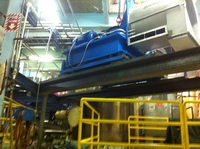 Many industrial plants currently in operation were constructed long ago. Since then, a lot has changed in manufacturing systems technology. These changes, along with ordinary wear and tear prompt replacement of various components from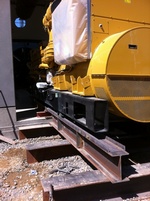 time to time.
The process of removing and installing machinery often presents hazardous working conditions, as well as the risk of damaging other equipment and utilities. Our expertise in rigging and moving equipment within congested production environments helps to ensure a successful installation. SWI's team carefully plans each step of the work and coordinates with plant personnel to prevent task conflicts.
Hoisting and moving heavy equipment
within production areas must be performed by well-trained crews that are equipped with specialized gear.
Technical proficiency and attention to detail are absolutely essential. For a safe and efficient installation, you need the right team on the job. Specialty Welding, Inc. consistently delivers great results, on time.
If you are planning equipment changes within your industrial operation, please
contact us
in advance. Having adequate lead time before starting a project will enable us to do a better job in terms of efficiency and schedule. We have experience with a multitude of methods. Because of our knowledge in structural and mechanical applications, we are able to consider every potential option.
Thorough advance planning and communication always makes a project run more smoothly, and helps produce optimal performance while minimizing problems
and delays. If necessary, multiple shifts can be arranged to accelerate completion of the work. In the event of an unexpected equipment failure, we will do our best to provide quick-response emergency crews to begin repairs.
If replacement equipment is not readily available, we may be able to dismantle and rebuild internal parts such as shafts, bearing mounts, sprockets, conveyor systems or various other components, so that plant production can resume. Our shop is equipped with machining equipment and specialized, custom-made devices for fabrication and repair of most parts. We are experts at solving problems with manufacturing equipment and related machinery.
| | | | |
| --- | --- | --- | --- |
| · Compressors | · Generators | · Chillers | · Heat Exchangers |
| · Storage Tanks | · Pressure Vessels | · Boilers | · Furnaces |
| · Pumps | · Fans & Blowers | · Hydraulic Units | · Peelers |
| · Blanchers | · Dryers | · Presses | · Baggers |
| · Conveyors | · Cyclones | · Centrifuges | · Steam Drums |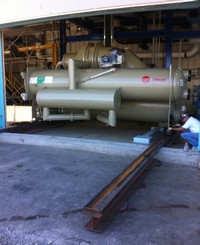 Our certification with
ISNetworld
speaks volumes about the safe, professional manner in which we manage and execute our work. We understand the importance of keeping your plant in optimal production, and have experience with a wide variety of manufacturing processes. From various chemicals to solar grade silicon to french fries, dairy products, auto air bags, bio-diesel and much more, SWI has the experience and resources to keep our customers' production in motion.
Using photos, drawings and specifications of the changes that are needed, we can help develop a work plan for completing an installation within a reasonable schedule.
If your operation is beyond our field services area, we will help you in determining what is needed, then fabricate or modify the required parts and deliver them to your plant for installation by others. In order to help you with planning changes to your plant equipment we may need information such as precise dimensions, machinery and equipment specifications, structural load capacities of the building and support systems, specifications for any exotic alloy components, identification of tempered materials, etc.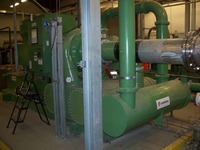 In some scenarios, where the surrounding structure will not withstand weights required for removing or installing equipment, temporary supports or load distribution methods must be used. With engineered design information available up front, we are able to prepare a more thorough work plan.
Leave the heavy lifting to us. Contact Specialty Welding, Inc. to handle your upcoming plant modifications. You may send project information via email by
clicking here
. If the file size exceeds 25mb, send us a request and we'll provide a link for you to upload them directly. We can be reached by phone at (509) 765-4161. For a complete list of contact information
click here
. We look forward to working with you!